TOUCH FREE CAR WASH SYSTEM
ENTRA's TOUCH FREE CAR WASH SYSTEM is a self-driven device with water recycling functionality, and thus uses less water than regular car washes. Its brushless technology ensures a safe and scratch-free wash even for vehicles with exterior attachments.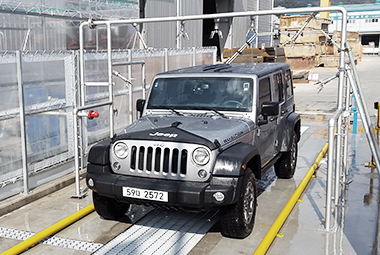 AUTOMATIC TIRE WASH SYSTEM
AUTOMATIC TIRE WASH SYSTEM cleans wheels and car bodies of trucks and special vehicles. The system is essential for the construction industry as it prevents pollution caused by vehicles and dust, as well as damage to public roads.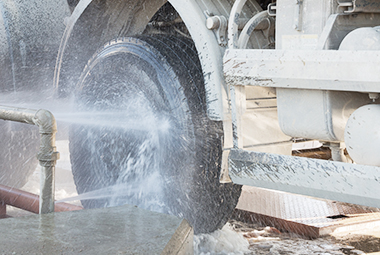 This product is designed to enable more active use of bicycles, which is playing an important role in eco-friendly society, low carbon, and improvement of public health. A variety of bicycles can be parked simultaneously - a motorized and automatic function. Not subject to constraint.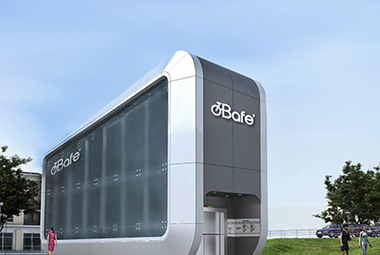 An advanced unmanned vehicle disinfection system for efficient, eco-friendly, and high economic efficiency. The system minimizes pollution by collecting the medicinal materials and water used for disinfection in the lower storage tank.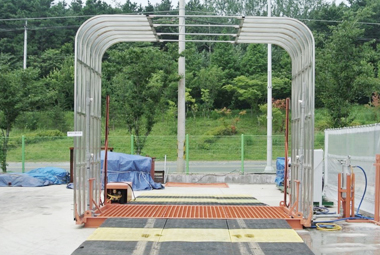 Facilities that purify and discharge non-point pollutants from impervious surfaces during rainfall. The facilities are equipped with a settling tank with an oval-shape self-cleaning function, a filtration tank filled with PE floating filter media, and a backwash water tank for backwashing. The backwashing feature can selectively use air and water.
Characteristics
TSS processing efficiency 80% or more
Low cost, high-efficiency, and stable operation with simple process and minimum facilities.
There is no clogging thanks to the powerless self-cleaning screen and the PE material filter is long-lasting and easy to replace.
Unmanned Automatic Backwash System